March 11, 2022
Posted by:

admin

Category:

News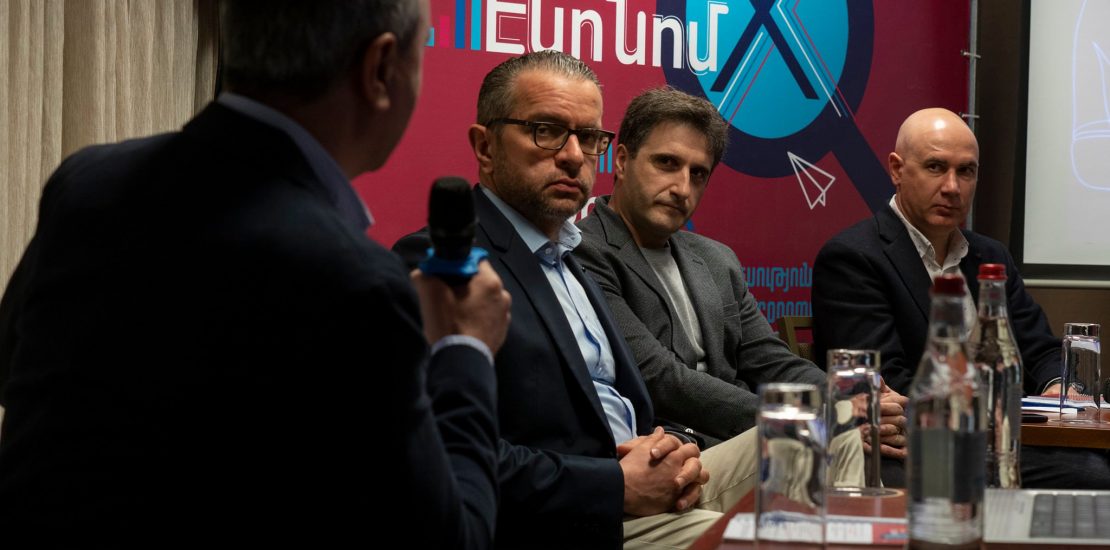 On March 11, the Media Initiatives Center launched its Tvapatum (Digital Storytelling) Media Conference. The latter will focus on the coverage of economy related issues.
Journalists and editors of well-known and trusted media outlets from Bosnia and Herzegovina, Georgia, Germany, Great Britain, Russia, Sweden and Armenia will discuss the methods for talking about the business through interesting formats, for explaining complex concepts in simple ways, for conducting investigations, for covering crisis economy, for teaching future journalists the ways for covering the economy, and the prospects for the media business.
The speakers of the Tvapatum EconomX conference will find solutions to many X unknowns. Why are the economy related issues often complex and confusing? How to properly cover these issues? How do journalists help people to understand the economic processes? These questions and their possible answers will be discussed during the two days of the conference.
To this point, USAID/Armenia Mission Director John Allelo stated in his opening remarks, "Amid this economic uncertainty, it is important for everyday citizens to have access to clear, fact-based reporting. This is even more critical in the context of increased vulnerability to disinformation and misinformation."
The speakers of the Tvapatum EconomX conference are:
Alexander Amzin, Media Consultant, Founder of the Мы и Жо platform, Latvia;
Anne Mostue, Reporter, Bloomberg, USA;
Bruce Gellerman, Senior Journalist, WBUR Boston Public Radio; USA;
George Gogua, Editor-in-Chief, Mediachecker.ge, Georgia;
Indre Makaraityte, Journalist, Lithuanian National Radio and Television;
Jakub Parusinski, Financial Director, Independent Kiev, Ukraine;
Margarita Antidze, Editor, Tribune.com, Teacher, GIPA, Georgia;
Marta Orosz, Editor, Business Insider, Germany;
Miranda Patrucic, Deputy Editor in Chief, The Organized Crime and Corruption Reporting Project, Bosnia and Herzegovina;
Per Agerman, Freelance Journalist, Sweden;
Robert Smith, Host, Planet Money, USA.
The conference will be in a hybrid format by combining offline discussions with online presentations. The conference is targeted at journalists, managers, media experts, civil society and business sector representatives, economists and students.
Tvapatum Media Conference is made possible by the support of the American people through
the United States Agency for International Development (USAID) within the framework of the
Media for Informed Civic Engagement project.