September 27, 2015
Posted by:

admin

Category:

News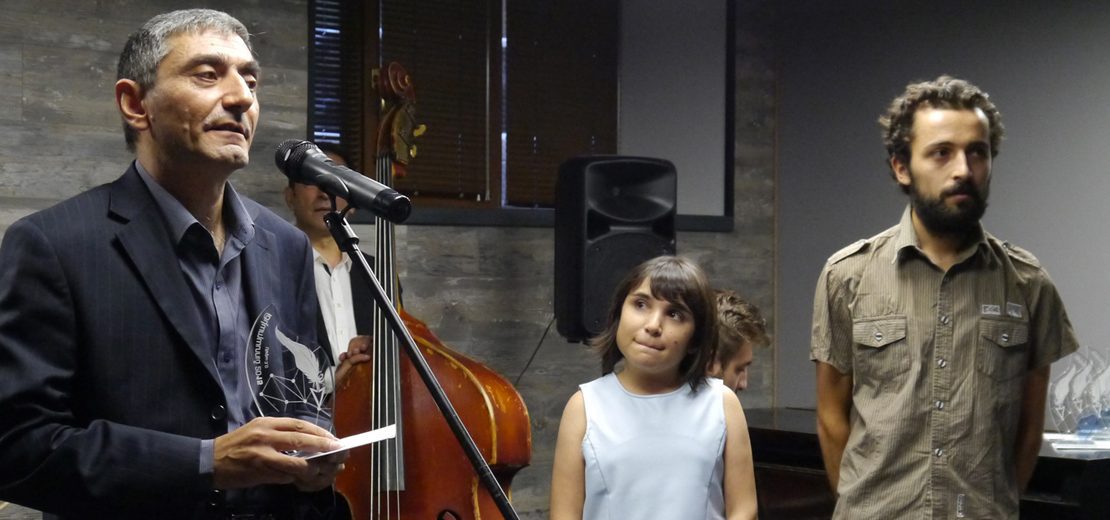 On September 25, the Media Initiatives Center wrapped up the results of "Tvapatum 2015: Stories about Change" digital storytelling contest. Out of 72 submissions, the jury of five media professionals had selected the best works. The goal of the contest was to promote media coverage of the current issues and reforms in public administration, local governance and social sector through quality journalism. The winners were selected based on their critical thinking, boldness, creative approach and balanced reporting.
Prizes were awarded under four main categories:
Homo Agendi went to Lilit Arakelyan (Aravot) and Srbuhi Aghababyan (hero) for the article "Lucky Lady from the Orphanage: When the Orphanage is not for Seclusion, but for Opening New Doors"
Reinformation: Best Coverage of Reforms went to Zaruhi Mezhlumyan (Hetq.am) for the article "Armenia Will Have the Latest Generation DNA Testing Equipment" and Artak Hambardzumyan (Civilnet) for the series "From Your Pocket to That of the Minister's Cousin".
Ditak: Investigative Journalism went to Ani Hovhannisyan and Marine Madatyan (Hetq.am) for "Expired X-ray Machines: Dangers of Radiation a Shut Topic in Armenia".
Astghik Karapetyan (Iravaban.net) received as an encouragement prize for "Tracking the Apartments brought by the Government with 755 Million Drams".
Media 3.0: Best Use of Technologies went to Ani Hovhannisyan and Narek Alexanyan (Hetq.am) for "Legal and Illegal Garbage Dumps: Tavush Marz".
The winning journalists also received monetary prizes in the amount of 125,000-300,000 Armenian drams.
In addition to these four award categories, "Tvapatum 2015" features another nomination, "I vote: Audience Trust Award". The winner of this award will be chosen by the audience among the best 20 works, selected by the jury. Voting will proceed from October 1st through 31st on Tvapatum's dedicated webpage.
[foogallery id="4578″]