May 4, 2017
Posted by:

admin

Category:

News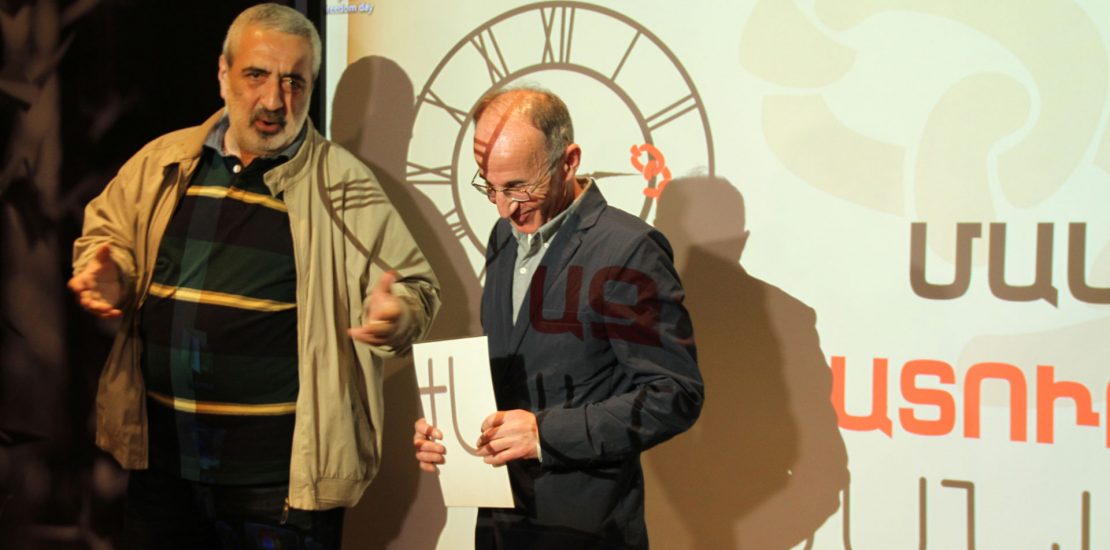 "Sometimes the subjective is more accurate than the objective; it's just that it's a matter of your ethics. The rule of objectivity has long stopped being applied in journalism; they skillfully manipulate with streams of information and make this a necessity. Violating objectivity is inevitable," says filmmaker Ara Shirinyan.
He received the 2017 award dedicated to World Press Freedom Day for professional integrity.
In Armenia, World Press Freedom Day, May 3, is marked with the Time for Freedom of Press award ceremony. The award was founded in 2006 by the Yerevan Press Club, Media Initiatives Center, and the Journalists' Union of Armenia.
"Awards can't encourage me because I'm trained in my work, I know what I'm doing, I do as much as I can, and I will do as much as I can," says Shirinyan.
He confesses that opportunities and possibilities are needed for young journalists' development. "The older generation has its share of responsibility in this matter. We must help them demonstrate themselves and become established."