July 17, 2017
Posted by:

admin

Category:

News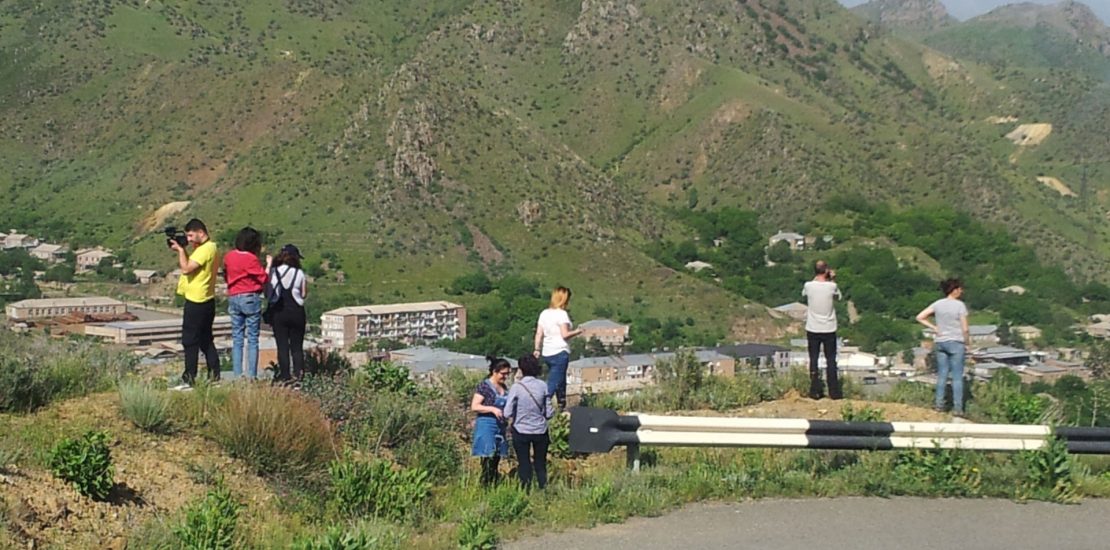 Zhanna Poghosyan has been working at CivilNet online TV for almost two years. She participated in the media trip with colleagues from other media outlets for the first time from May 29 to 31 this year.
"I couldn't picture the process and the result; I thought, many journalists, few topics, we will disturb each other. But right at the start of the media trip my opinion changed. It was very well organized; as a result of previously reached agreements, we also had free time. The three-day trip and working on stories together helped me also get to know my colleagues better — an opportunity I don't get, for example, seeing them at press conferences," says Zhanna, describing her impressions.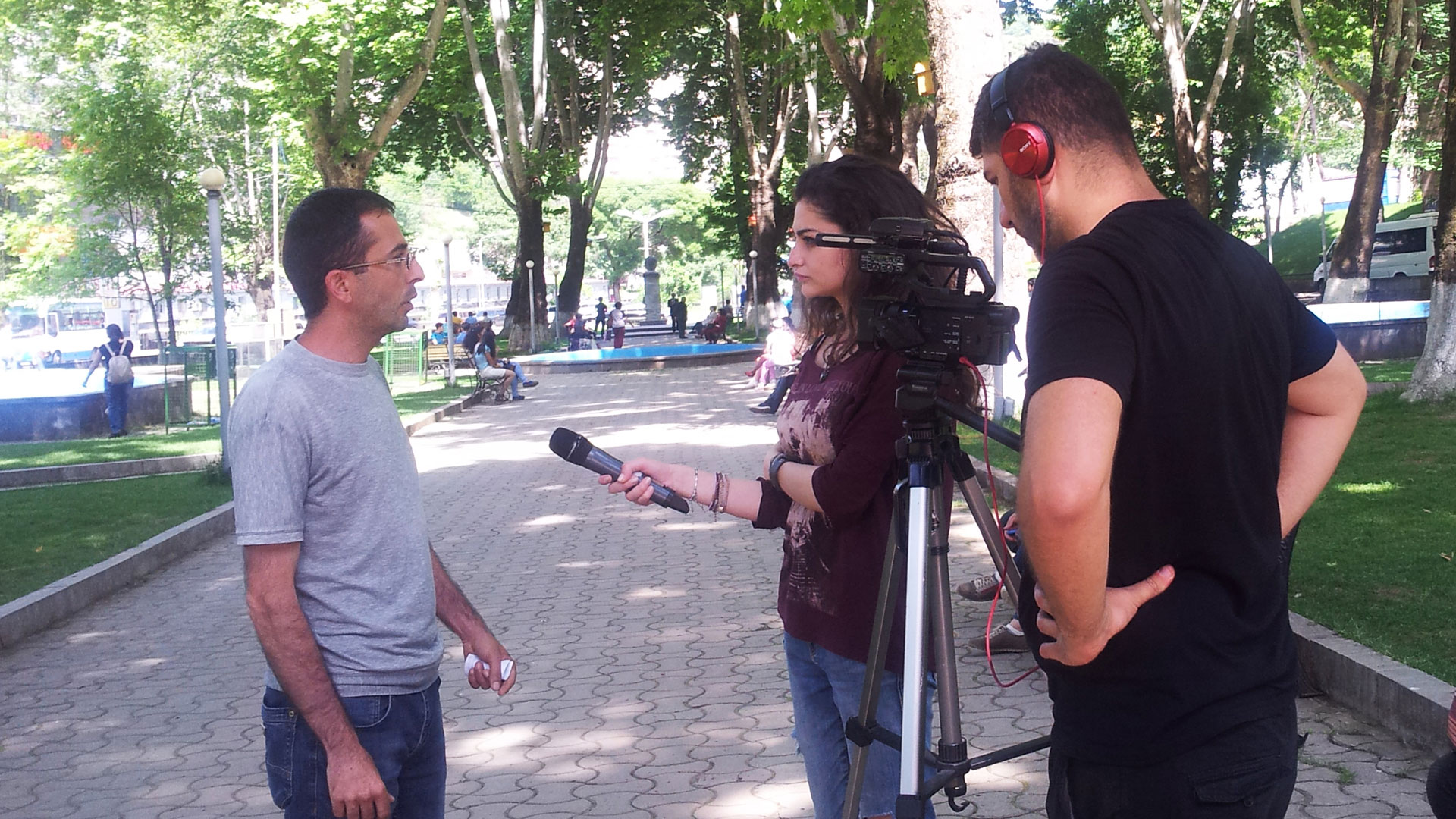 Eleven journalists from eight media outlets participated in the three-day trip to the provinces of Syunik and Vayots Dzor organized by the Media Initiatives Center as part of the CSO DePo program. They were hosted by various NGOs operating in Vayk, Sisian, Goris, and Kapan; with their help, they became acquainted with the communities' unique problems and concerns, and the activities of the NGOs working to address them.
The Media Initiatives Center has a lot of experience organizing media trips. According to Training Manager Narine Safaryan, each media trip is distinguished first of all by geography, topic, and the torrent of coverage of issues beyond those on the media's agenda, but also by the diversity of media outlets. "The group this time was mainly a team of experienced journalists. They had previously researched the topics and knew what stories they wanted to produce. This made the work quite productive. This time we gave journalists the opportunity to decide which meeting to participate in and which not to, and to have time to make the necessary additions to their stories."
Narine says it's impossible to return from the regions without a story, since "they're far from the capital and less studied topics."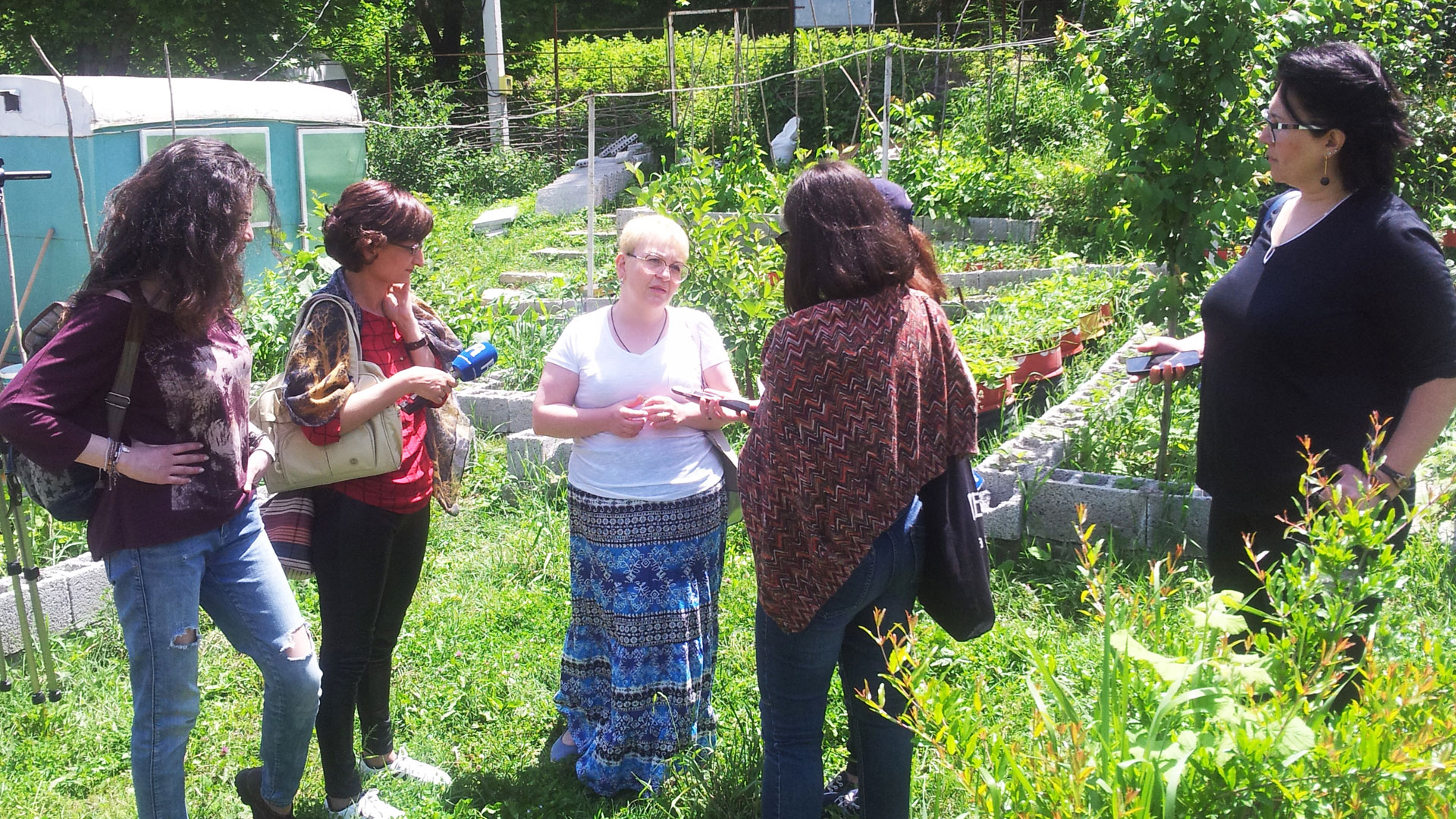 The approximately 30 stories produced as a result of this media trip covered different topics: communities' enlargement, orphanages and the children growing up there, mining and environmental issues, ecotourism, rights of soldiers, art and culture in rural communities, and different models of social enterprises.
"I returned to Yerevan rich with Syunik," says Zhanna, adding she will participate again at the first opportunity.
Editor of the English version of Aravot.am Amy Chichakyan had already participated in a media trip — having been inspired by it, she decided to participate also in this trip. "During the media trip we go to remote communities, which are not easy to reach.  This helps also in future work, covering regional topics."
Narine Safaryan, who has worked with Armenian media outlets for many years, has noticed that "there is mutual distrust between NGOs and the media. Such trips foster also the shaping and strengthening of dialogue between civil society and the media."