February 19, 2012
Posted by:

admin

Category:

News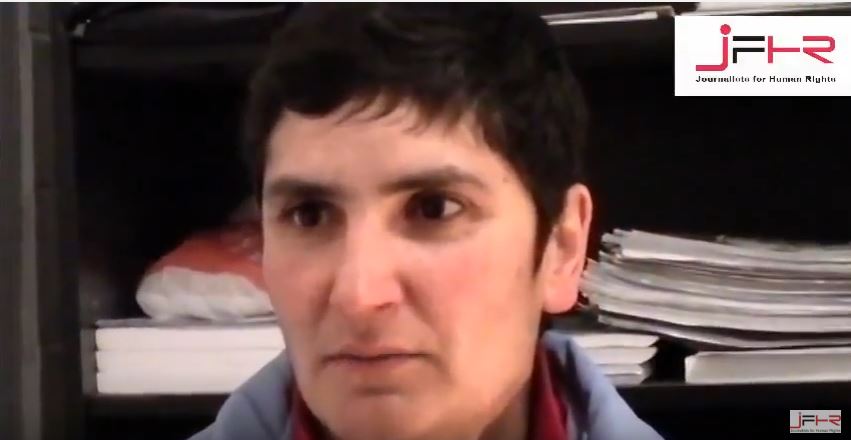 Notwithstanding health problems Grigor Chobanyan was called to army. In addition, his family – disabled mother, juvenile sister and 80-year-old grandmother – suffered hard social problems. In order to support the family, in November of the last year Grigor left his military unit and returned home. A criminal case was initiated.
Journalists for Human Rights NGO produced a multimedia story about this case within the framework of Army Problems in the Focus media campaign. The latter is one of the components of Internews' Reaching the Audience: Building the Skills of Human Rights Defenders project, within the framework of which five NGOs and civic initiatives received small grants. They implement media campaigns focused on new media platforms for human rights protection. The Journalists for Human Rights NGO's campaign is focused on the rights protection of military servants by voicing cases of violation.

The story, highlighting the criminal case initiated against Grigor Chobanyan and his family's hard social conditions, was published in Lragir.am and disseminated in Facebook, yielding huge feedback (4.000 readers in Lragir.am and 765 views in YouTube) among ordinary citizens and law enforcement bodies. Next day after the story was published, Deputy Military Prosecutor called the NGO office to clarify details. Later, he gave instructions to relevant officials and took the case investigation under his control.
The investigator of Grigor's case provided financial assistance to his family. By mediation of Journalists for Human Rights NGO, a public defender was involved in the pre-trial in order to protect Grigor's rights. As a result, based on the conclusion of the expert examination, provided by the Military and Medical Commission, Grigor was exempted from the military service.