May 24, 2018
Posted by:

admin

Category: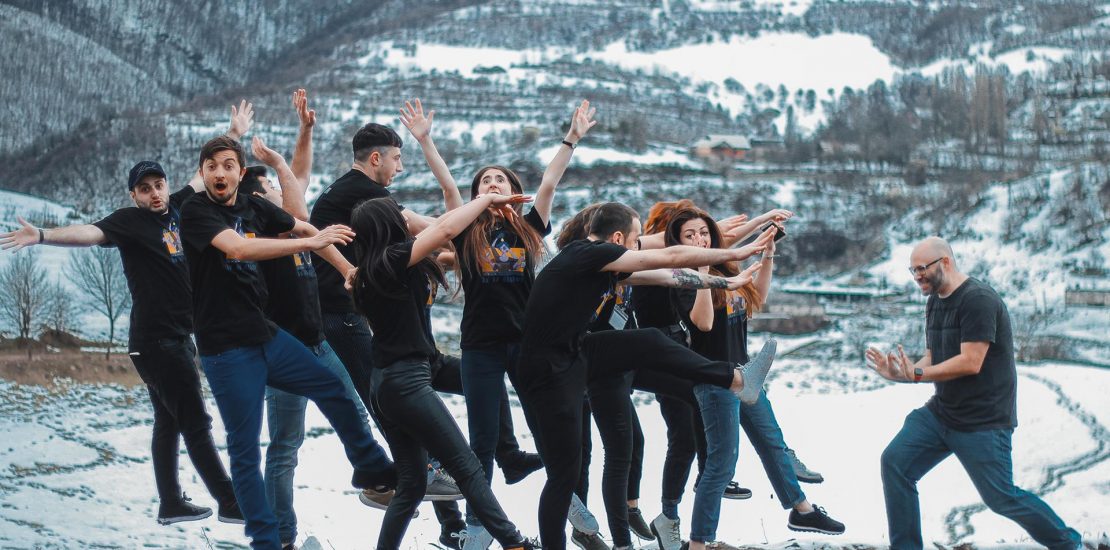 The goal of the project is to promote Armenian language video content online, as an alternative for the local audience.
"I am the Media" videoblogging school is the core activity of the project. 30 motivated and ambitious young people with the most interesting ideas were selected to participate in the school. They used the equipment provided to them as part of the project and the knowledge gained during the school to produce video content, to develop YouTube channels and to promote them on other online platforms. The equipment set included a powerful computer, a video camera, and light and sound accessories.
13 of the school participants had the chance to participate in the VidCon 2018 and VidCon 2019 annual online video conference in the USA, to communicate with YouTube celebrities, to participate in masterclasses and to learn about the innovations in the field in order to adapt and to develop them in Armenia.
Nick Nimin, a YouTuber from USA, and Online Marketing and Online Video Promotion Specialist, conducted the videoblogging school for 2 years. Local experts and vloggers also conducted sessions, by sharing their experience and by discussing with the participants the local context.
In 2020, 3 participants from the regional trainings got the opportunity to join "I am the Media" videoblogging school acquiring the equipment set.
---
The project duration is November 2017 – May 2021. US Embassy Yerevan supports the implementation of the project.