October 21, 2013
Posted by:

admin

Category:

News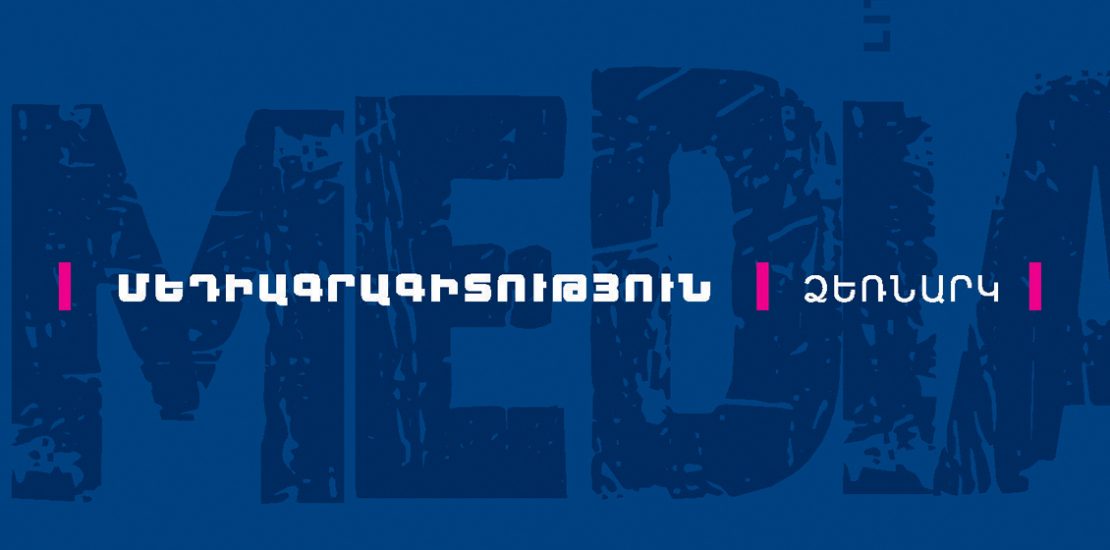 Anna Atabekyan is a grade 9 student at primary school no. 69 named after A. Sakharov. She frequents a media literacy group called Mediagragitutyun ("media literacy"), where she learns how to write the news, take photographs, design the front page of a newspaper, and create a multimedia story with various components.
In Anna's words, thanks to this initiative, she's learned to differentiate between true and false information. "Before Mediagragitutyun, I would never have thought that news could be wrong. We all hear and perceive the news as it is presented to us, but when you're media literate, you begin to be critical of the information that's conveyed to you," she says.
On October 18 together with other primary school students and teachers, Anna participated in the presentation of Media Initiatives Center's Media Literacy program. Education and media experts, and representatives of relevant state structures, local and international organizations participated in the event.
"About two years ago we began to develop the media literacy school program. A teacher's handbook was prepared, and audiovisual teaching material, academic articles, and games were collected. This initiative will help children to interpret the media, its messages and content critically; to understand what is the media, how it works, what interests, purposes and means of influence it has, and what manipulations it can do," said Lusine Grigoryan, Coordinator of the Mediagragitutyun program.
The program was developed with experts from Armenia's National Institute of Education. The RA Ministry of Education and Science has endorsed it as a learning aid for schools, which, at their discretion, can choose to take this course and use the content as part of their current curricula or outside of it.
Since September 2013, this program was tested in a few schools and a few dozen teachers were trained in Yerevan and in the regions. Printed were 300 copies of the Mediagragitutyun teacher's handbook, which were distributed to schools and interested organizations.
Also part of the media literacy program is the digital game Mediamart ("media battle") in which children answer quiz questions, write a news story, produce a radio piece, gather a TV report, take a photo of a current event, and so on. The game can be played online, and it is also on a DVD included with the handbook.
During the October 18 event, 5 teachers (selected as a result of a competition), who underwent TOT, were awarded grants to test the program in their schools this fall.