September 27, 2013
Posted by:

admin

Category:

News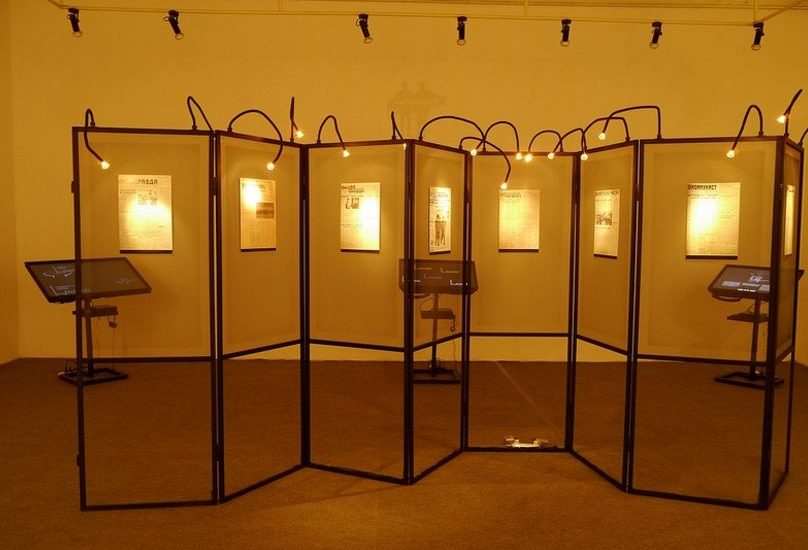 Lratun interactive media museum's first multimedia exhibition – "An Earthquake that Shook the Media" – opened on September 26 at Gyumri's Still Museum of Fine Arts. The exhibition depicts how the press, television, and documentarians of the time covered the 1988 Spitak earthquake.
"This is an exhibition not about the earthquake, but about the work of journalists, the relationship between journalists and the public, and about the feat required of journalists, who, god willing, sometimes succeed and sometimes not," says Lratun project coordinator Vahram Martirosyan.
"This exhibition is the result of a certain amount of journalistic investigation: showcased are interviews with photographers, journalists, and filmmakers; television reports; unpublished archival works, excerpts from the media. Taking the earthquake as an example, we can understand what the news media of the day could do," continues Martirosyan.
The exhibition's concept is based on multimedia approaches that use modern interactive technologies. Touchscreens displays interviews with well-known journalists, photographers and documentary filmmakers talking about how they reported on the disaster and what remained behind the scenes.
In addition to the thematic exhibition, Lratun also includes a general media literacy component, which introduces visitors, mainly high school children and students, to the mechanisms of news production and helps them read the news critically and analytically. Several games, quizzes and tests will be offered to familiarize visitors with the problems journalists may face in unexpected situations and ask them to solve ethical dilemmas.
"I am extremely impressed. I experienced it all again. For someone who lived through the earthquake, seeing all this through the eyes of a bystander, a journalist was terribly shocking," says one of the visitors of the exhibition, 35-year-old Gyumri resident Sofia Martirosyan.
The Lratun media museum exhibition will be on display at Gyumri's Still Museum of Fine Arts until October 2. The travelling exhibition will be in Vanadzor, from October 5–15; Martuni, October 15–19, and Kapan, October 22–27.