January 31, 2002
Posted by:

admin

Category:

News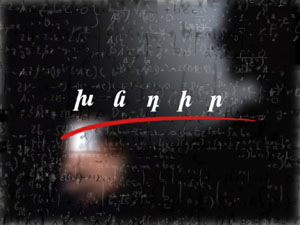 A new television show – "Khndir" – is launched by Internews Armenia. "Khndir" has two meanings in Armenian – "a task" and "a mathematical problem. The show is a thirty-minute program, committed to in-depth investigations of various problems in Armenian society. The program is broadcast on 13 private TV channels throughout the country.
The first program covered drug abuse and was broadcast on December 27. Further programs are going to cover such topics as tuberculosis, an investigation of a soldier's death in the army, violations in using electric power supplies, and the poisoning of the Debed river.
Produced by the Internews Armenia staff, freelance reporters and private television stations, "Khndir," as in arithmetic, focuses on posing tough questions and making attempts to answer them.