December 30, 2003
Posted by:

admin

Category:

News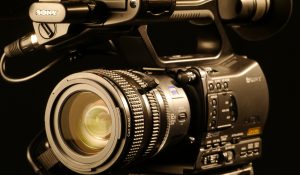 Internews Armenia organized a screening of seven documentary films about the environment that were winners of a competition called, "The World around Us." Internews awarded grants of up to $5000 for the production of the films.
The films included "The Secret of Eternal Color" by Eskiz Studio about the historical and cultural significance of cochineal – a red dye used by ancient Armenian painters of miniatures. The dye is derived from specific insects and minerals that are in danger of disappearing.
Studio Armna produced two of the winning films: "Plastic," which describes the ecological problems caused by plastic waste; and "Kindred Spirits with Nature," about a person who grows exotic palm trees and cactuses, and a scientist who grows a new species of trout.
"Pollution of Hrazdan River" by Zoom Production covers the problem of river pollution and infections by focusing on two rivers, Hrazdan and Getar that flow through Yerevan.
"Landslides in Voghjaberd" is about an Armenian village that had to be moved due to mudslides. It was produced by Nikolay Grigoryan of Emergency Channel, Yerevan.
Tree cutting and the problems caused by disappearing forests was the subject of "Cutting Forests" by Interkap TV, and the film, "The Khosrov Forest Reserve" by Bars Media presented the diverse flora and fauna of Armenia.
All the winning films were broadcast on Prometheus TV.