January 31, 2003
Posted by:

admin

Category:

News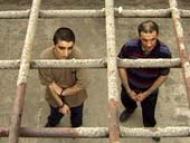 In January the Internews Armenia investigative show  "Khndir" covered the issue of death row prisoners. The program-makers visited the condemned cells, trying not only to understand the prisoners' problems and their psychological condition, but also to convey that atmosphere to the viewers. The film covers the detention conditions of the prisoners, their thoughts, their philosophy, and their expectations. It raises the serious and infinitely discussed issue of death penalty abolishment and the existing moratorium.
The relevance of the program is enhanced by the requirement of the European Council on dismissing the capital punishment from the criminal code of Armenia. The filmmakers focus not only on global problems but also on specific human stories. Some of them consider themselves innocent; the guilt of some is still subject to doubts. The second part of the film covers the story of the only prisoner that has not applied to the president of Armenia for amnesty.
When the first part of the investigative piece on prisoners sentenced to capital punishment was still in the process of pre-production, a death row prisoner chose to use his right for a once-a-month telephone call to talk to the film-makers. As Harutyun Mansuryan, the producer of the show mentions, "We are having frequent phone calls from the relatives of death prisoners. They know that the piece is to be continued and are expecting thorough television investigation of the cases that may lead to post-conviction review."
The program was produced by Harutyun Mansuryan, Susan Simonyan, Levon Kalantar, and Artak Kirakosyan. It is broadcast on "Shoghakat" TV channel, in Yerevan, as well as on regional TV channels.