July 28, 2023
Posted by:

admin

Category:

Opportunities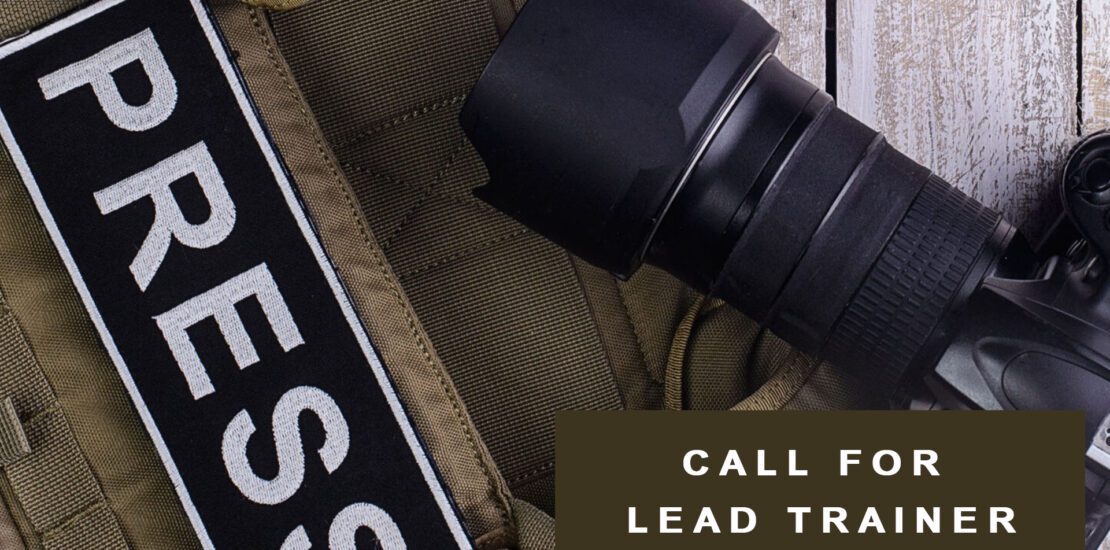 Media Initiatives Centre (MIC) is seeking an experienced and passionate Lead Trainer to conduct a Conflict Reporting School for Media Professionals (CRS) in Armenia. The CRS aims to enhance the quality of conflict reporting and offers the participants a large scale of innovative tools and skills for comprehensive coverage of conflict and war-related topics.
Position Details:
The CRS will take place in October 14-19 in a resort town outside of Yerevan.
The anticipated candidate/s will develop the course content in close cooperation with the MIC team and will collaborate with local trainers and guest speakers through the implementation period.
The course is tailored for advanced journalists with experience in conflict coverage, necessitating advanced and sophisticated training encompassing professional ethics, conflict sensitivity, case studies, security and safety protocols, content production formats, genres and etc.
The working language will be Armenian, with English-Armenian translation provided for participants. Please, note, that most participants are expected to speak also Russian and/or English.
MIC is responsible for the coverage of all the costs for the Lead Trainer, including travel, accommodation in Armenia, per/diems and/or meals and salary.
Responsibilities:
Design and develop the curriculum in collaboration with the MIC team, other trainers, and speakers.
Conduct both theoretical and practical training sessions, providing guidance and feedback on participants' assignments.
Prepare presentations, handouts, audio and video materials from international media for training purposes.
Assist participants in refining their story pitches as outputs.
Provide a written report after the completion of the CRS.
Requirements:
Minimum of 5 years of journalism and conflict reporting experience, with additional experience in conflict zones as a plus.
Profound knowledge of responsible and high-quality journalism standards, ethical approaches, and codes of conduct.
Proven experience in journalism training and mentoring, either in academia or non-formal courses.
Awareness of modern teaching methodologies and educational techniques.
Working proficiency of English, Russian, or Armenian.
Proficiency in innovative approaches, storytelling methods, content production techniques, multimedia tools, and social media instruments.
Awareness of the conflict-related context, political and economic situation in the region is advantageous.
How to Apply: Interested individuals are invited to submit the following documents to Мane Grigoryan via email at [email protected]:
Brief letter of interest (maximum 200 words).
CV with summaries of prior training experience and previous work in conflict reporting.
Proposed daily rate in EUR.
Deadlines: Applications will be considered on a rolling basis, please ensure submission by September 10, 2023.
About Media Initiatives Centre (MIC): MIC is a reputable Armenian non-governmental organization committed to promoting free, independent, and pluralistic information through creative and innovative approaches. With over 27 years of experience in the media sector, MIC fosters democratic values and supports diversified and harmonious societal development.
Implementer and donors. The CRS is part of the project" Qualitative journalism as a contribution to conflict transformation " initiated by Media Initiatives Center. This project aims to equip journalists with essential knowledge and skills for effective conflict coverage. The endeavor receives support from HEKS/EPER – Swiss Church Aid and Bread for the World – the development and relief agency of the Protestant Churches in Germany.