March 5, 2014
Posted by:

admin

Category:

News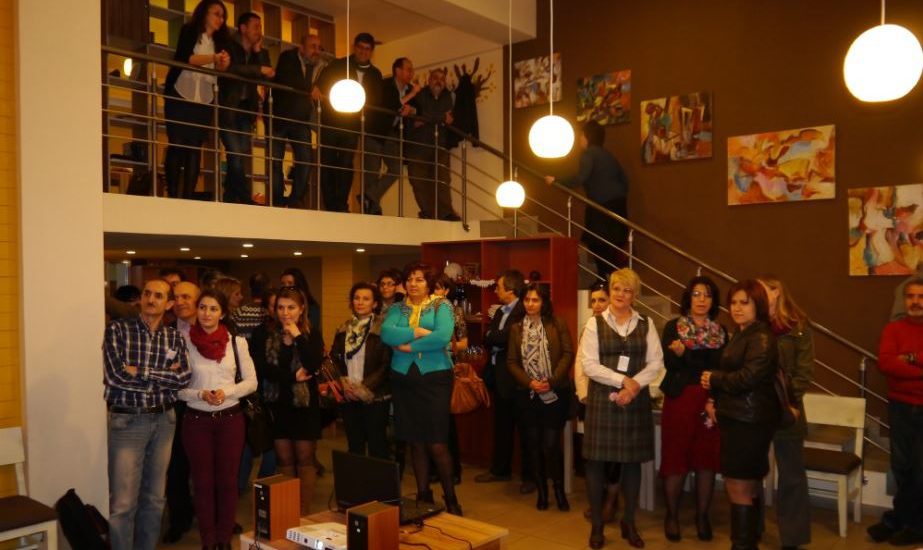 Since its launch in 2010, the ARM project has sought to increase new sources of diverse news and information through building civic demand for alternative content, supporting its production and dissemination, and enhancing public advocacy on media freedom. The project fostered skills, perceptions, institutions, and policies that transform alternative media content into a mainstream source for civic discussion and decision-making.
On March 3 the ARM project implementers – Internews (USA), Media Initiatives Center, the Yerevan Press Club and the Eurasia Partnership Foundation – marked the completion of the ARM project. The event participants – partners and beneficiaries – shared their experience with the project.
The close-out event featured a short film highlighting the key activities and accomplishments of the project, among them the first media museum (Lratun) with a five-city tour to educate the public on the role of media at turning points of Armenia's history; the first national media literacy curriculum (approved by the Ministry of Education for use in public schools and now actively used at several secondary schools); the network of community media centers (InfoTuns); the first social innovation camp (Mardamej); the first crowdsourced map of election violations in Armenia (iDitord); the first research study to reveal Armenians' media consumption habits and preferences; dozens of hours of high-quality TV programming; several new informational and civic online resources; more than 1,300 media professionals trained in development and use of new technologies and in production of multimedia content; 50 innovative media projects carried out through small grants.