April 29, 2017
Posted by:

admin

Category:

News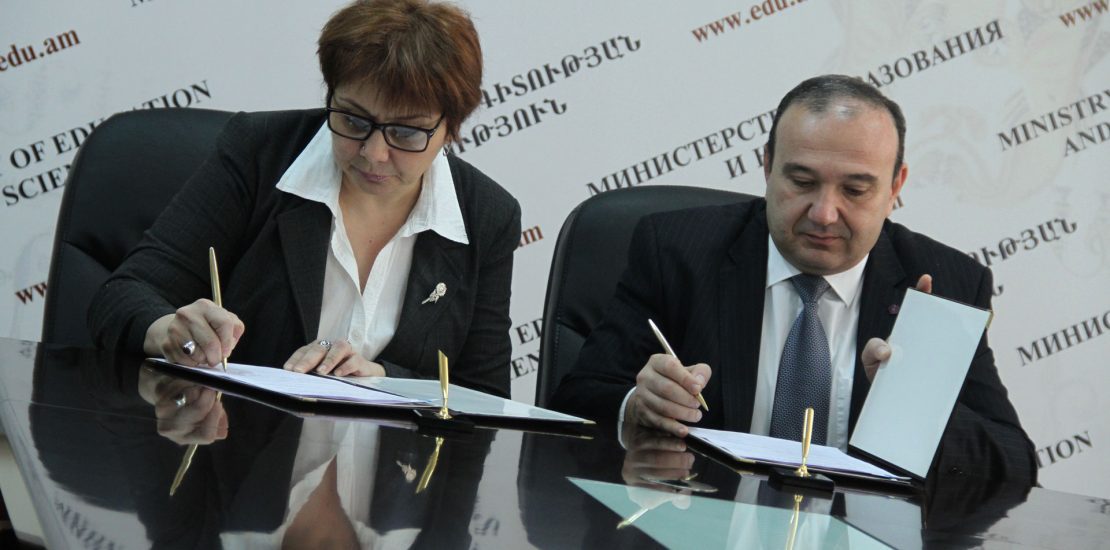 Armenia's Ministry of Education and Science and the Media Initiatives Center on April 19 signed a memorandum of cooperation to disseminate media literacy in the areas of public and higher education. It can be said that with this move the parties formalized the already years-long cooperation.
Approved by the Ministry in 2013, the Media Literacy Handbook produced by the Media Initiatives Center (at the time Internews Media Support NGO) helps teachers understand and then pass on to students what media is, how it works, how to navigate the stream of information today, and how to consume any media product critically.
About 300 teachers and librarians have already undergone the media literacy training program and received the handbook, which many of them use at school.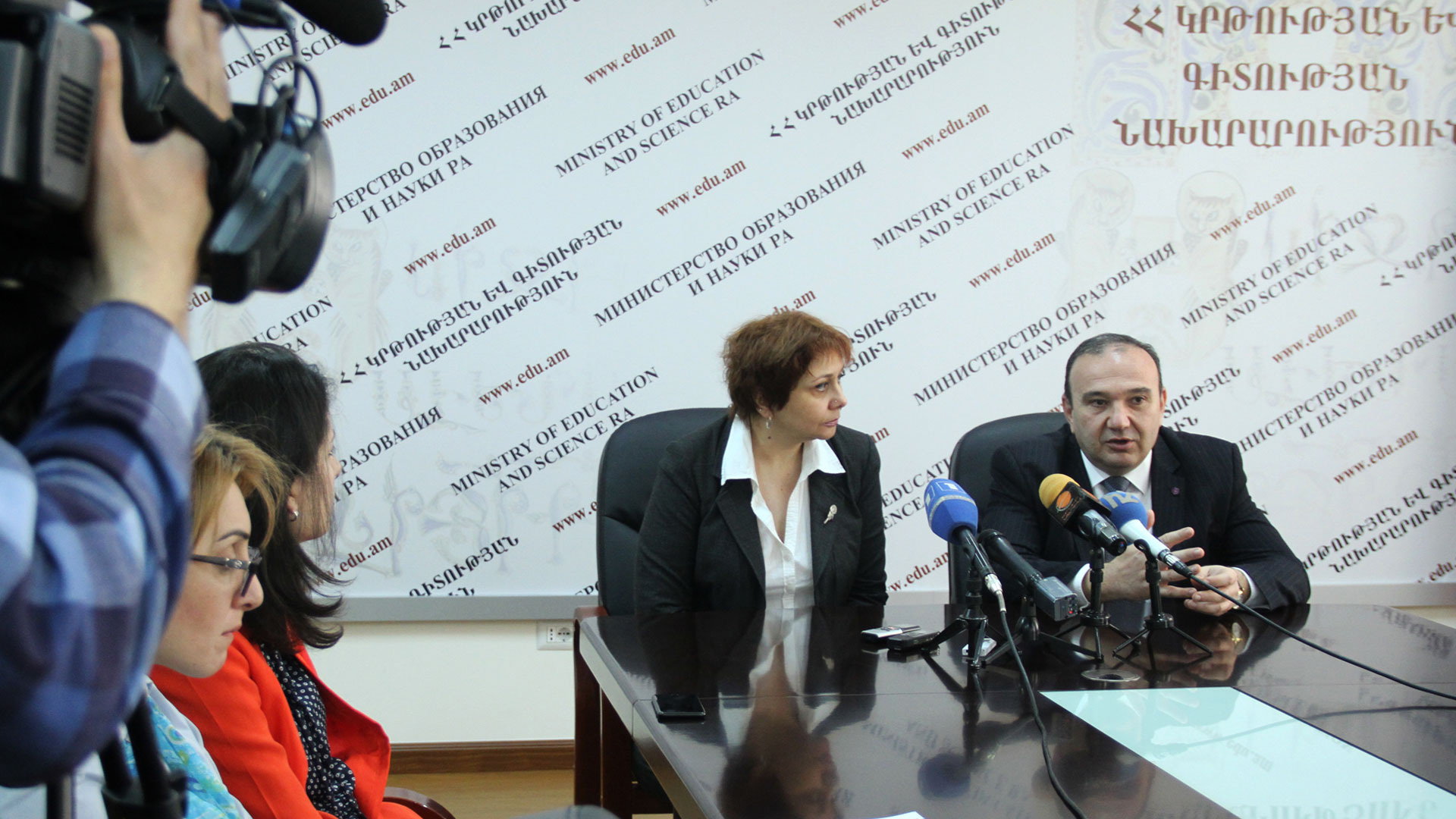 But media literacy is not yet a subject in schools, and if we consider the overloaded school curriculum, in the best case scenario it may become an elective course in high school.
The memorandum stipulates including media literacy in the existing subjects, specifically in social studies (topics and materials from the handbook have already been incorporated into the 9th grade textbook Social Studies [Harutyunyan, Gyulbudaghyan]), as well as making it a component of mandatory training for teachers and principals.
MIC shares the skills to understand the media in various formats: videos, games, an interactive museum, student contest, summer schools, and short courses. The program is taught in the eight Infotuns (MIC's partners in the regions) operating in the regions and in the Children of Armenia Fund's seven SMART rooms in Lori and Tavush marzes (provinces).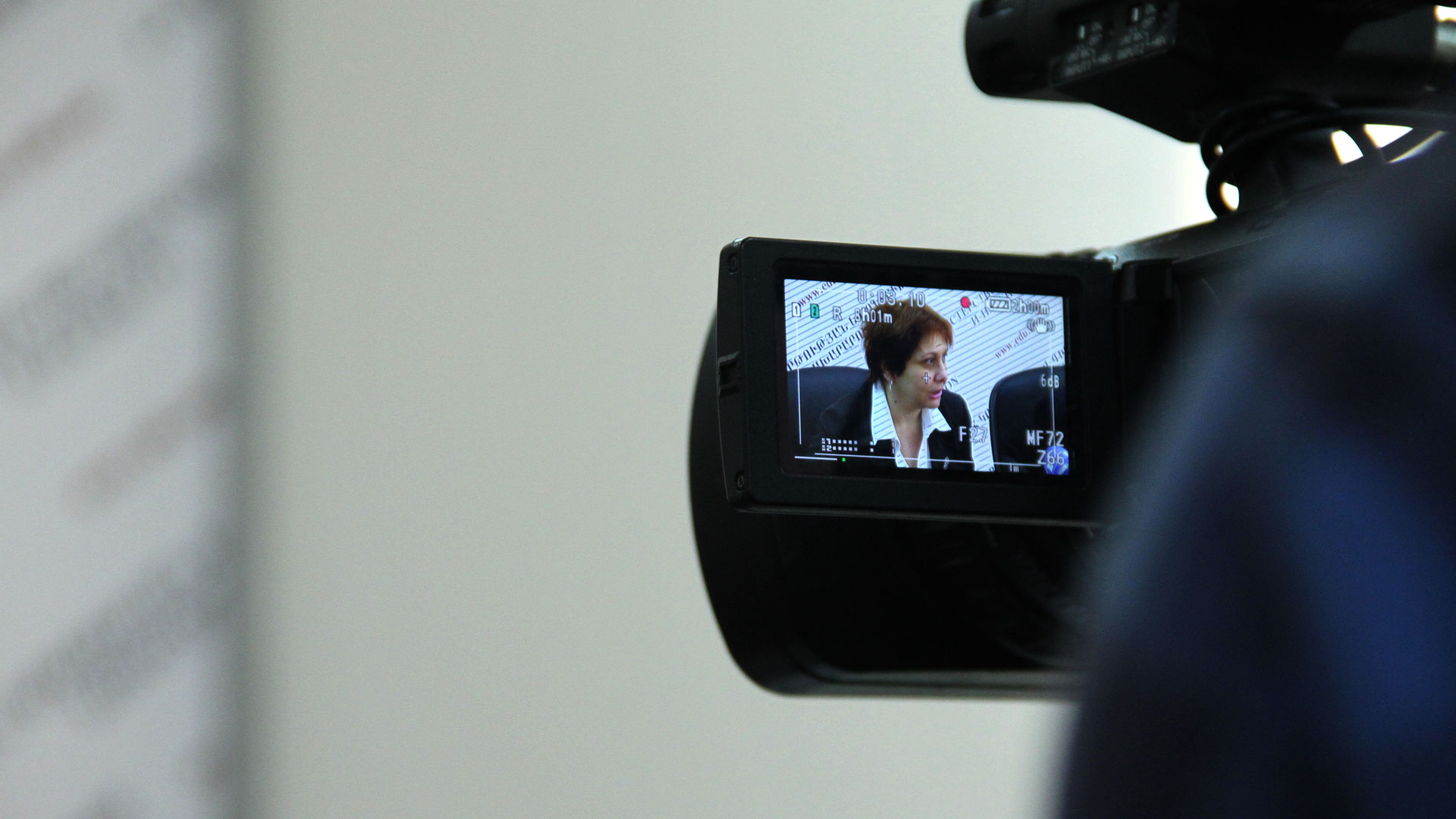 Օur purpose is to turn this type of literacy into part of general education. In an educational system that encourages the use of information technologies in school, missing is the skill to analyze and assess the content transmitted through those technologies.
Journalists' participation is important in terms of addressing the shortage of educators. To provide a long-term solution to the problem of professionals, MIC cooperates with Armenian universities, trying to integrate media literacy into teachers' education.
Currently, the methodology of media literacy is taught at the Armenian State Pedagogical University's Faculty of Culture, and it's part of the Communication Skills subject at the Yerevan State Institute of Theatre and Cinematography. It has also been taught at Yerevan Brusov State Linguistic University's Chair of Pedagogy.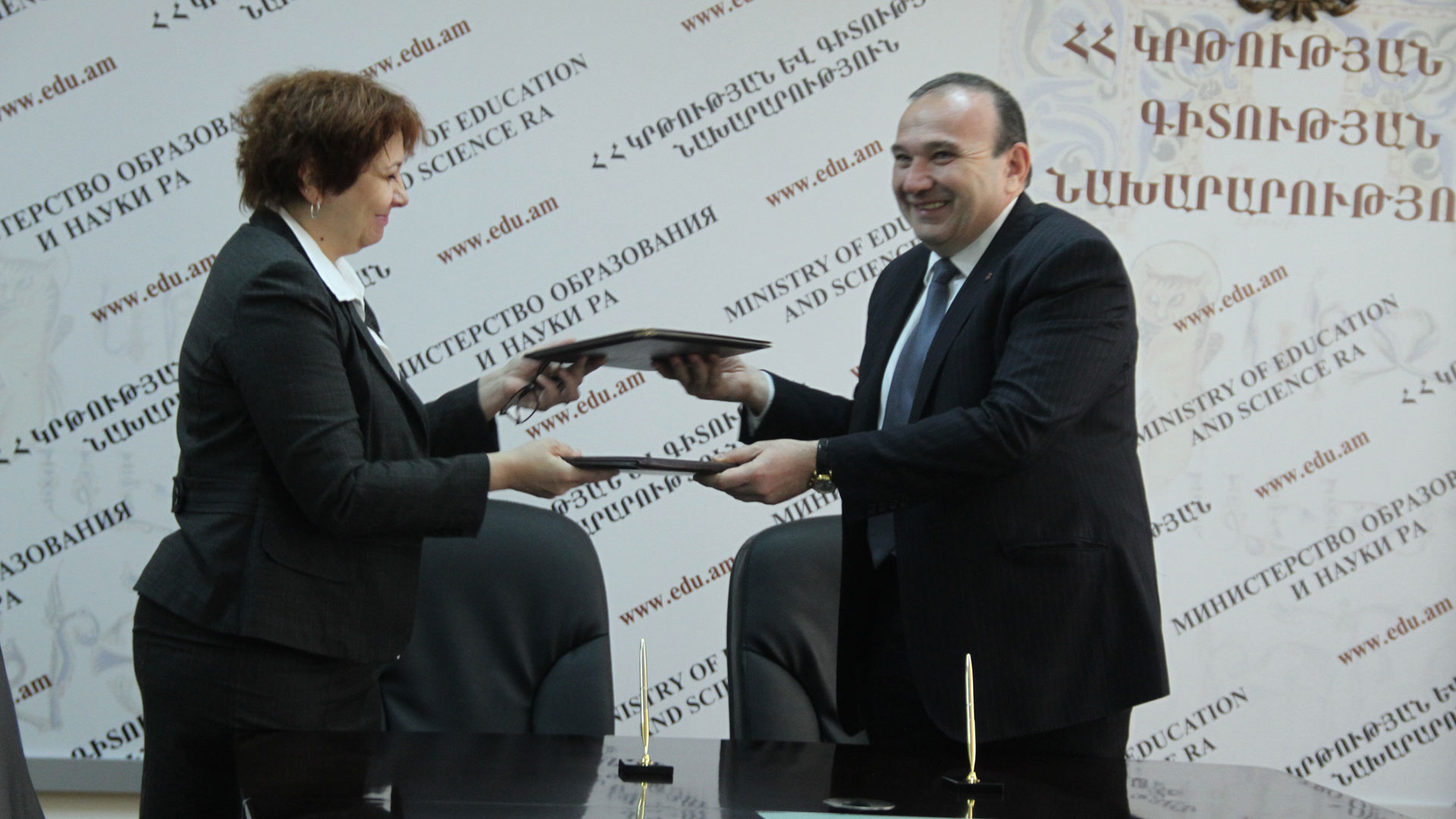 To carry out the program in the past five years, MIC invited schools and universities, as well as libraries, museums, media outlets, and NGOs, to join in spreading media literacy in Armenia.
The signing of the April 19 memorandum was an important step toward making the process more coordinated and perhaps also more effective, so that upon graduation, students will be a little more literate as media consumers or, put differently, when reading, watching, or listening to any media product, they will know how to check its "expiry date" and "ingredients."